Throne Beach Resort & SPA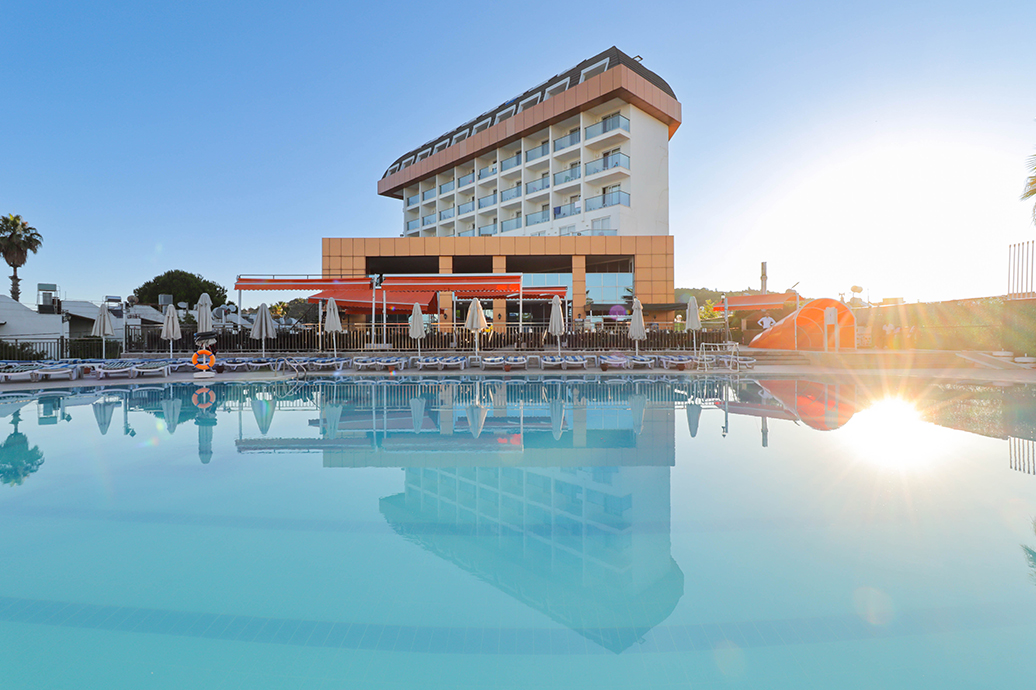 Your holiday will be very different, exciting, fun and unforgettable in our facility, which is located at the junction of blue and green, intertwined with the natural beauties and historical values of the Mediterranean. THRONE BEACH RESORT & SPA, with its rooms overlooking the deep blue waters of the Mediterranean, pool and restaurant terrace, calm environment and natural beauties, offers its guests the comfort and comfort of your home, its all-inclusive concept, hygienic kitchen, rich buffet, clean rooms and friendly staff. will provide an outstanding holiday service.
It is tastefully furnished in a way that you can feel the warmth of your home, and the furniture has been placed in mind for you to have a comfortable holiday. THRONE BEACH RESORT & SPA has been prepared to offer you, our guests, an environment where you can have a nice, unforgettable time and experience the memories of your dreams, without getting bored during the holiday.